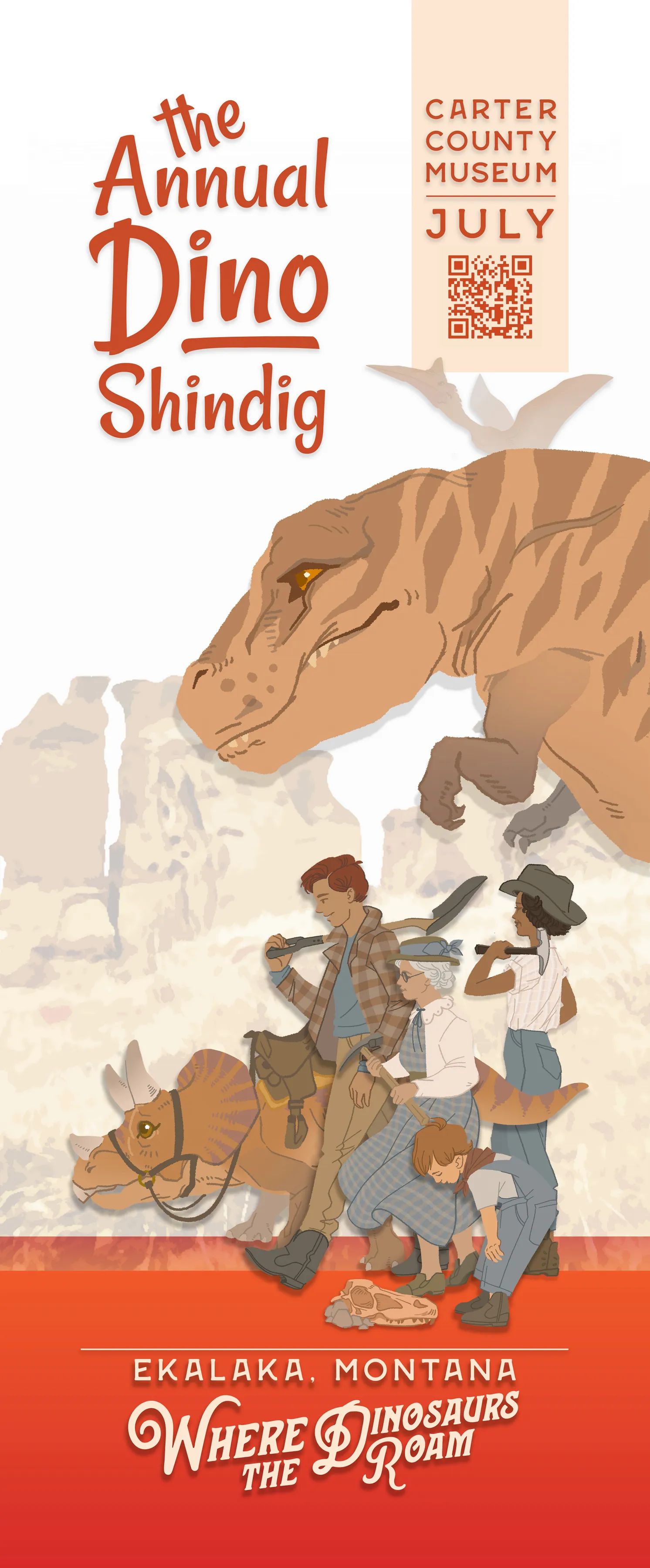 Saturday, July 22 at 9am to 5pm
Annual Dino Shindig
Cost: $10 Adults, $7 Kids (ages 16 and younger)
At Carter County Museum 306 N Main Street Ekalaka, MT 59324
The Eleventh Annual Shindig is July 22-23, 2023!
Named Montana's Event of the Year by the Office of Tourism and Business Development, the Annual Dino Shindig takes place at the end of July.
Visitors travel from all over the world to hear lectures from leading paleontologists, partake in kids activities, and dance the night away.
Talks and kid's activities on July 22 are $10 for adults and $7 for kids (under 13). They will go on sale in-person at the Carter County Museum on July 22.
The Bat Walk will take place at the Carter County Museum on July 22 at 9 p.m.
Tickets for the 11th Annual Dino Shindig Fossil Field Expedition are sold out but general admission tickets will be available on-site on July 22, 2023.
Extend your stay and join us for Sunset Yoga at 8 p.m. and Dinosaurs & Dark Skies at 9 p.m. on Thursday, July 20 at the Sunset Loop in Medicine Rocks State Park (Free admission, yoga has a suggested donation of $10/person).
SUNDAY, JULY 23 AT 10AM TO 2PM
The Science & Cultural History Gathering takes place at Medicine Rocks State Park at 10 a.m. on Sunday, July 23, which will feature speakers, a microsite sorting fossil activity, mosaic craft workshop, and a nature hike (Free admission).
Save the Date for the 12th Annual Dino Shindig: July 27-28, 2024. Tickets for the fossil field expedition will go on sale in early January 2024.