Home
The Carter County Museum is a 501(c)3 nonprofit organization located centrally on the Main Street of Ekalaka, Montana, a ranching community with a population of 331. Founded in 1936 by amateur archaeologists and paleontologists of the Carter County Geological Society, the museum's original mission was related to the collection and study of dinosaur fossils found on local ranches. The museum has the proud distinction of being Montana's first county museum as well as the state's first dinosaur museum. The CCM is one of fourteen museums on the Montana Dinosaur Trail, a passport-style tour of Montana's dinosaur-bearing institutions.
In 2013, the museum began hosting the Annual Dino Shindig, an event that invites these scientists to speak to the local community about their work in the area. The dinosaur festivities culminate with a street dance and expedition into the Hell Creek in which families and amateur fossil enthusiasts can gain real-world experience in field paleontology. The Dino Shindig was named Montana's Event of the Year by the Office of Tourism and Business Development in 2017. It is the primary driver of tourism to the area in July and an economic boon to businesses in the community.
Exhibits cover a comprehensive 90 million year history of the region, from fossil dinosaurs from the Western Interior Seaway through the extinction event in the K-Pg boundary of the Hell Creek Formation, Ice Age hunting techniques of paleoindian tribes, and homesteading in the West. Our exhibits include fully mounted skeletons of Anatotian copei and T. rex, a complete skull of Triceratops, mounts and casts of pachycephalosaurus, mosasaur, and a pterosaur as well as displays on the enduring cultures of American Indian nations in the area, natural history, ranching, rodeo, and the story of life on the Plains.
The CCM is a member of the Kumamoto Montana Natural Science Museums Association, Museum Association of Montana, Mountain Plains Museum Association and the Society of Vertebrate Paleontology. We are a sister museum to the Museum of the Rockies in Bozeman Montana, and a non-federal repository for Bureau of Land Management (BLM) fossils.
Hours
Monday through Friday 9 a.m. to 5 p.m.
Saturday, Sunday: 1 p.m. to 5 p.m.
Our Mission
The Carter County Museum is dedicated to inspiring, educating and enriching the life of the public by deepening the understanding and appreciation of history, art and science through the collection, research, preservation and exhibition of fossils, archaeological and cultural material, and the acquisition of a reference library with a focus on southeastern Montana and the surrounding region.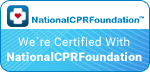 Talks & Activities


July 22, 2023




9:00 am - 5:00 pm

Fossil Field Expedition


July 23, 2023




8:00 am - 5:00 pm

Named Montana's Event of the Year by the Office of Tourism and Business Development, the Annual Dino Shindig takes place at the end of July.…