Carter County Geological Society Meetings
Programs & Events
CCGS Meetings & Lecture Series
Free Admission
Join us on the first Thursday of every month from September through June for Carter County Geological Society meetings! All meetings are free and open to the public and begin at 7 p.m. Light snacks and refreshments are provided. Each month features a different topic related to the subjects of paleontology, geology, archaeology, or art in the area. All CCGS programs are eligible for professional development credits for the Montana Office of Public Instruction.
Executive Board Meetings of the CCGS meet at 5:30 p.m. before each meeting. We do not hold CCGS meetings in July and August.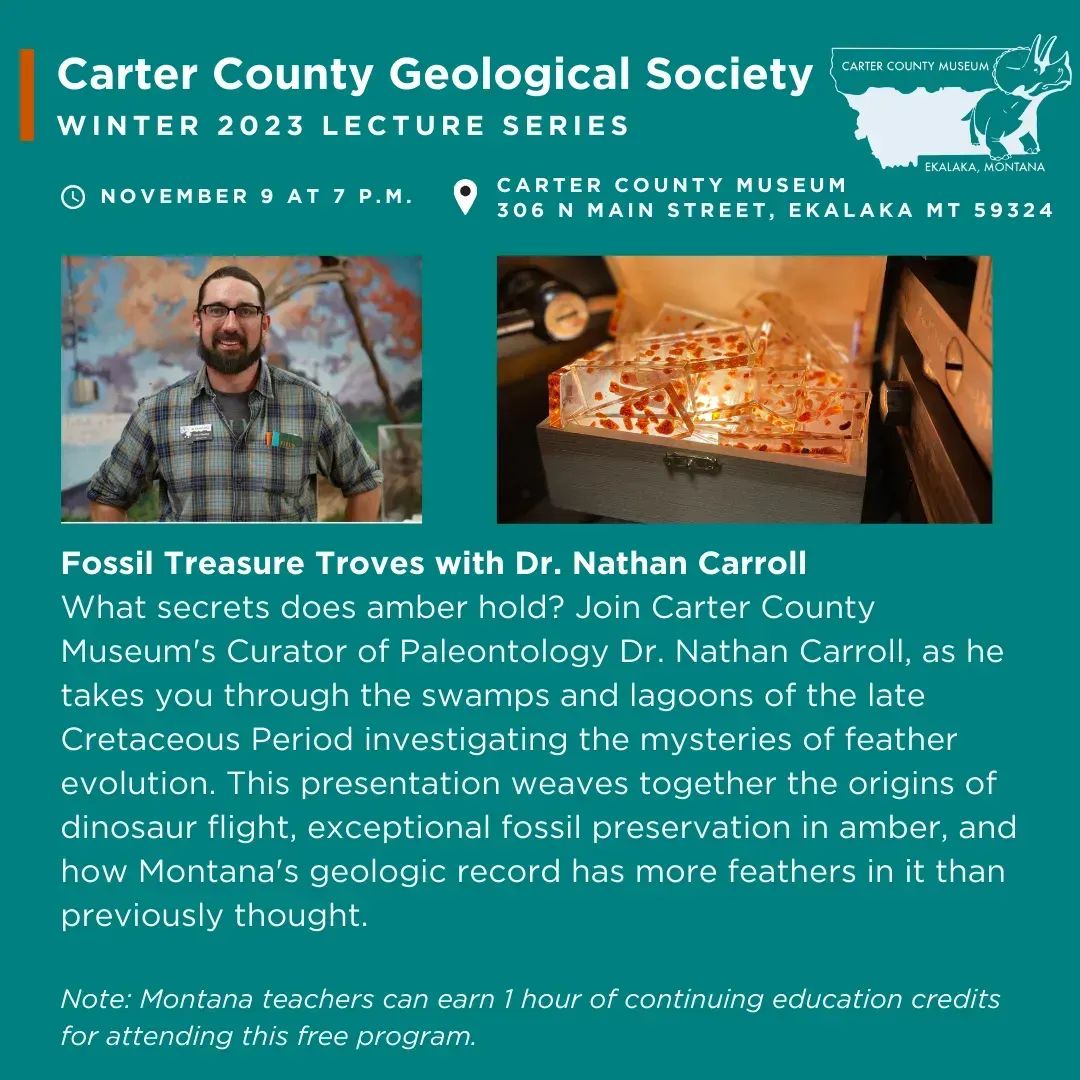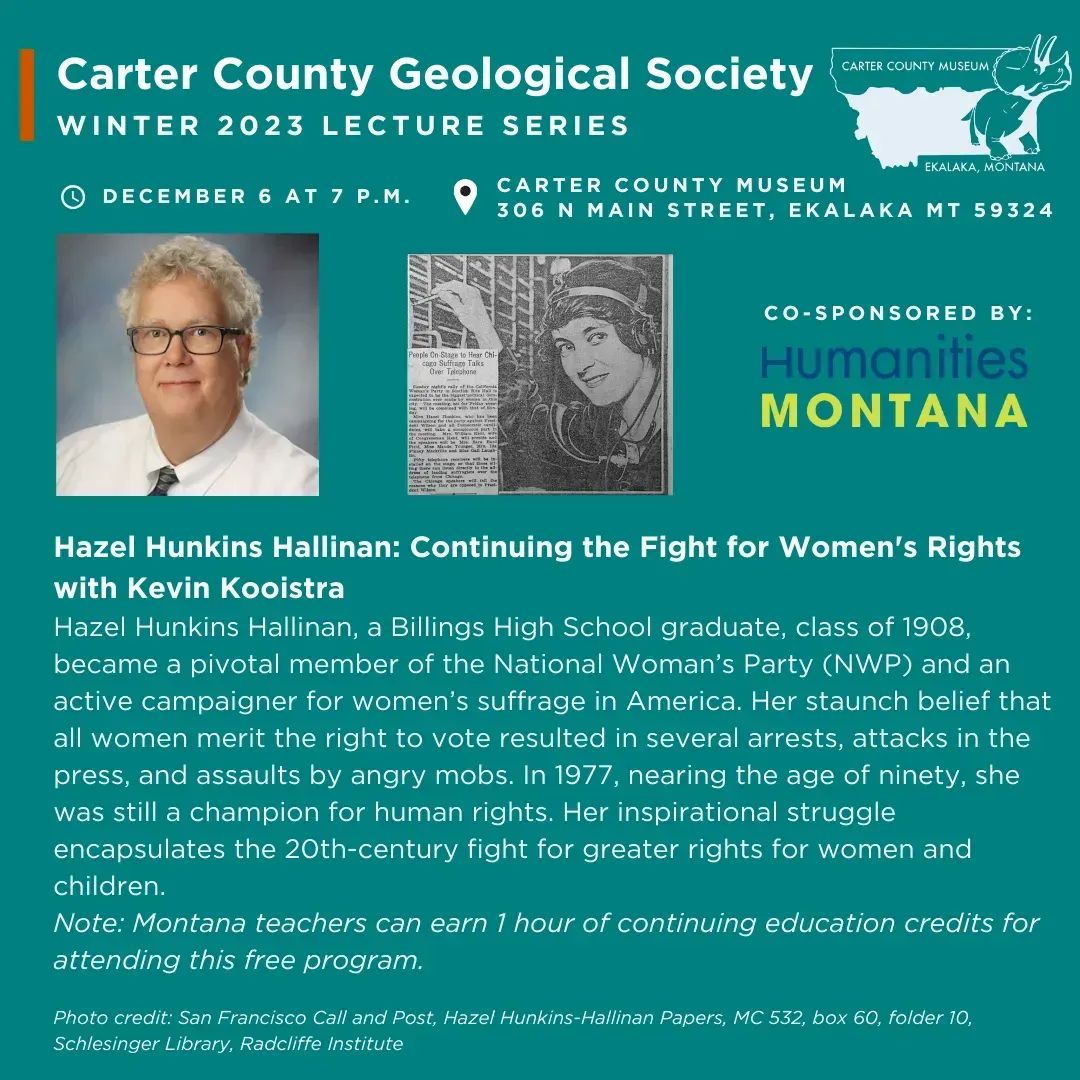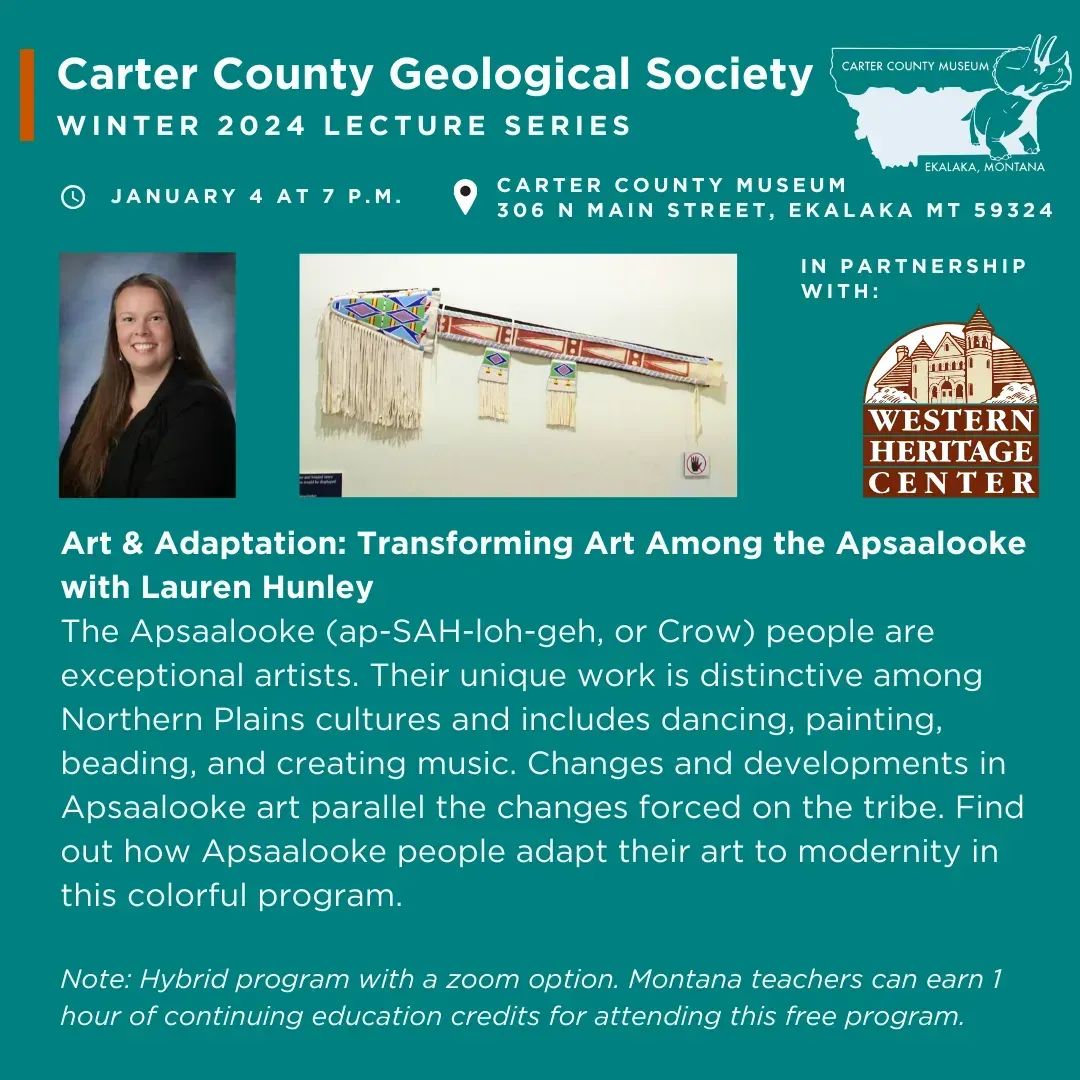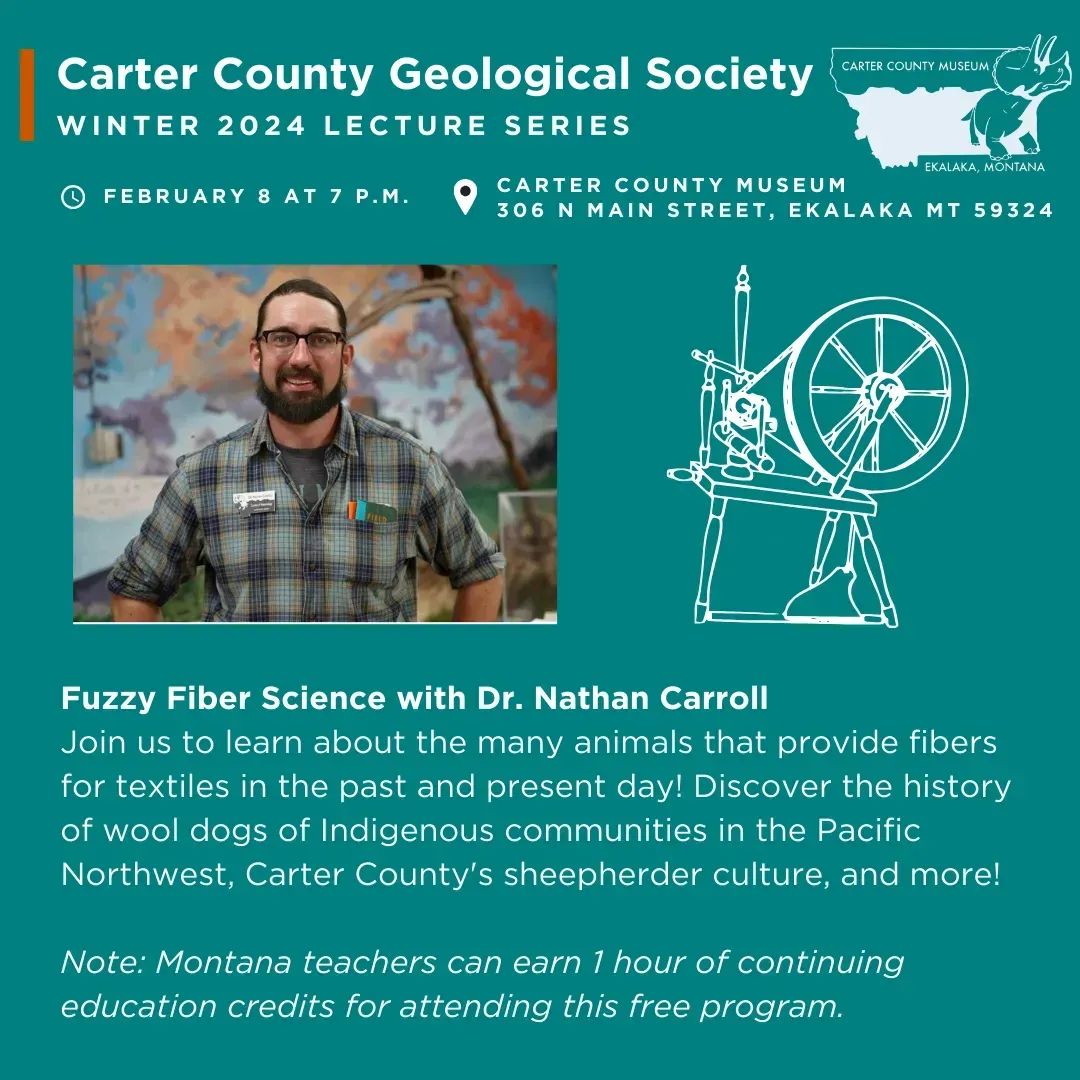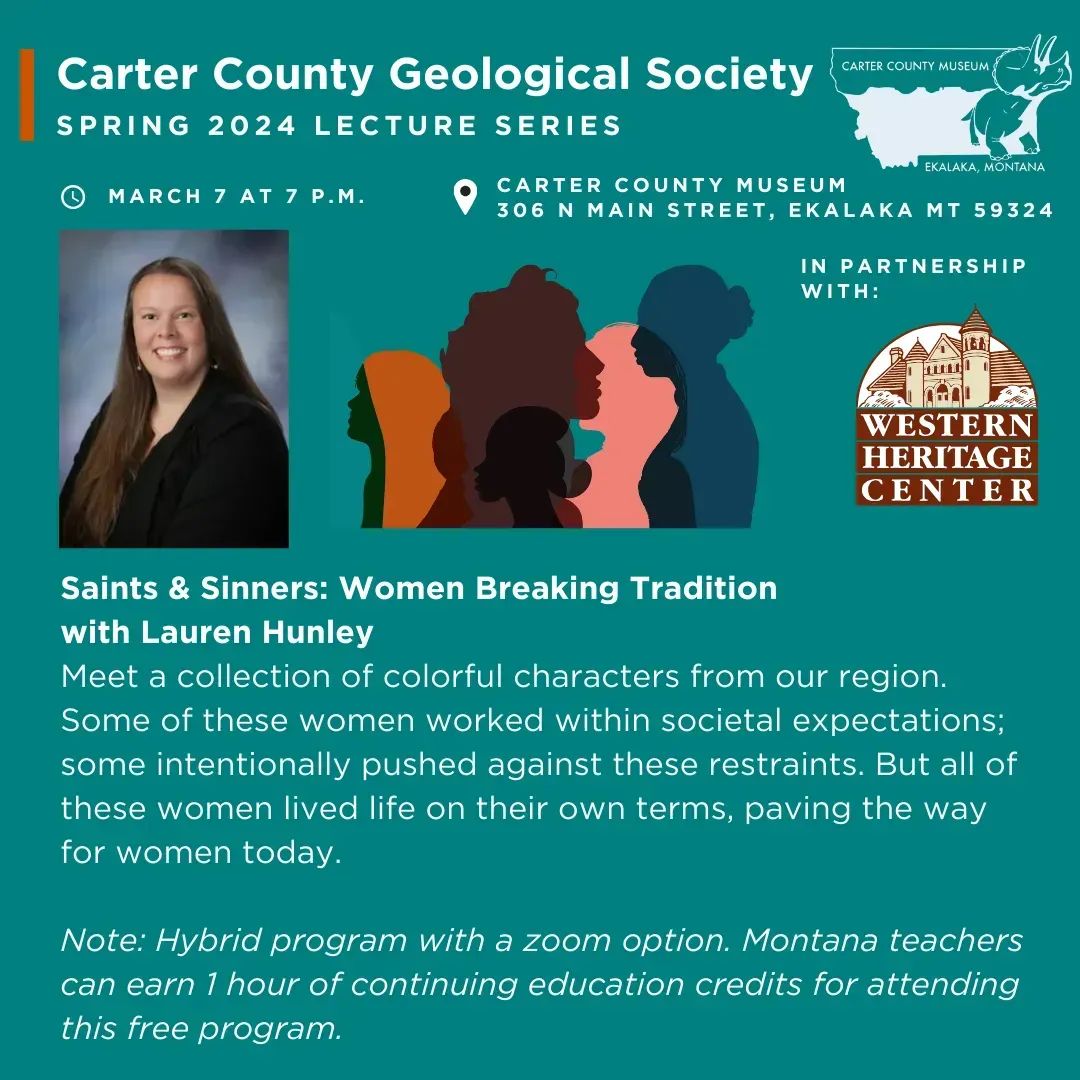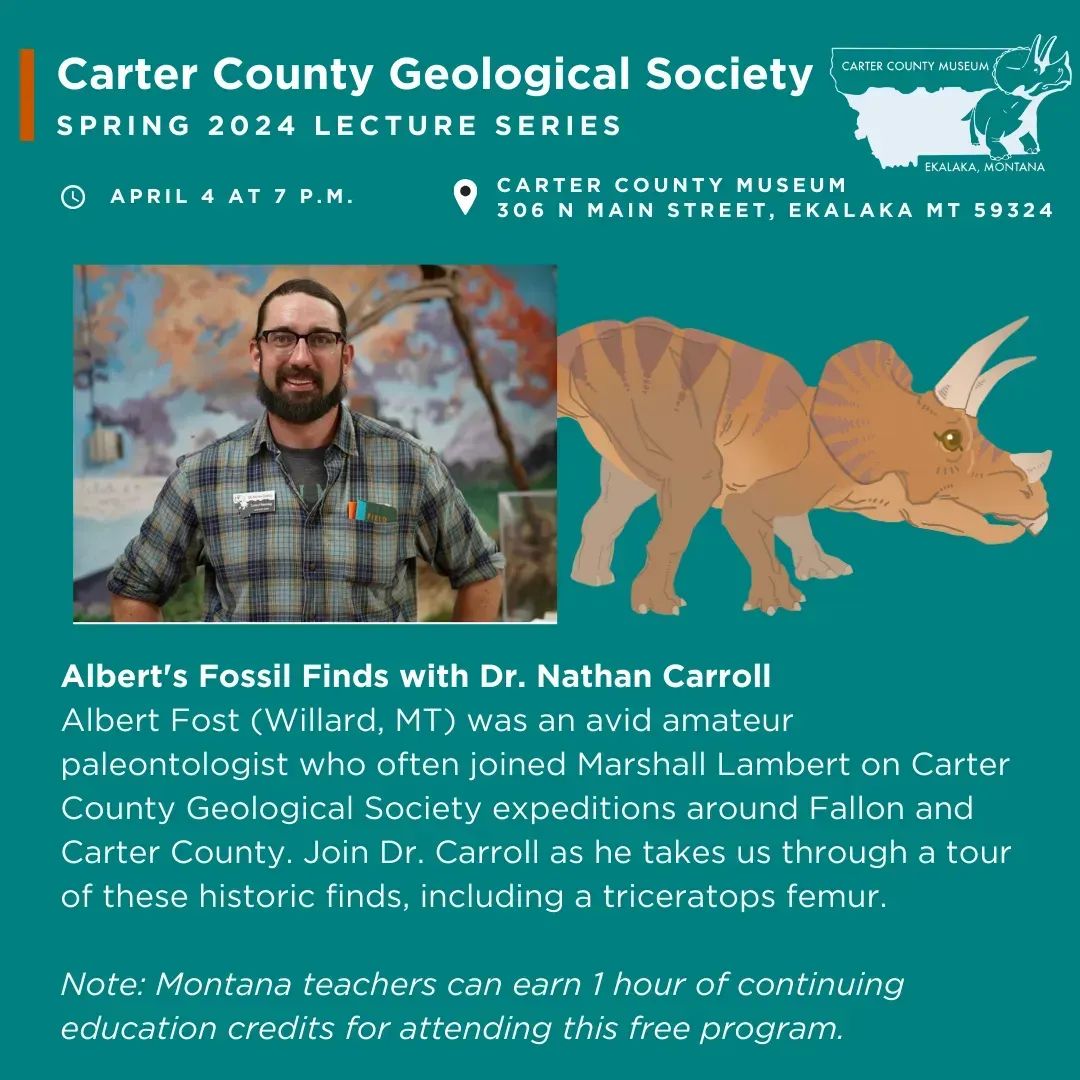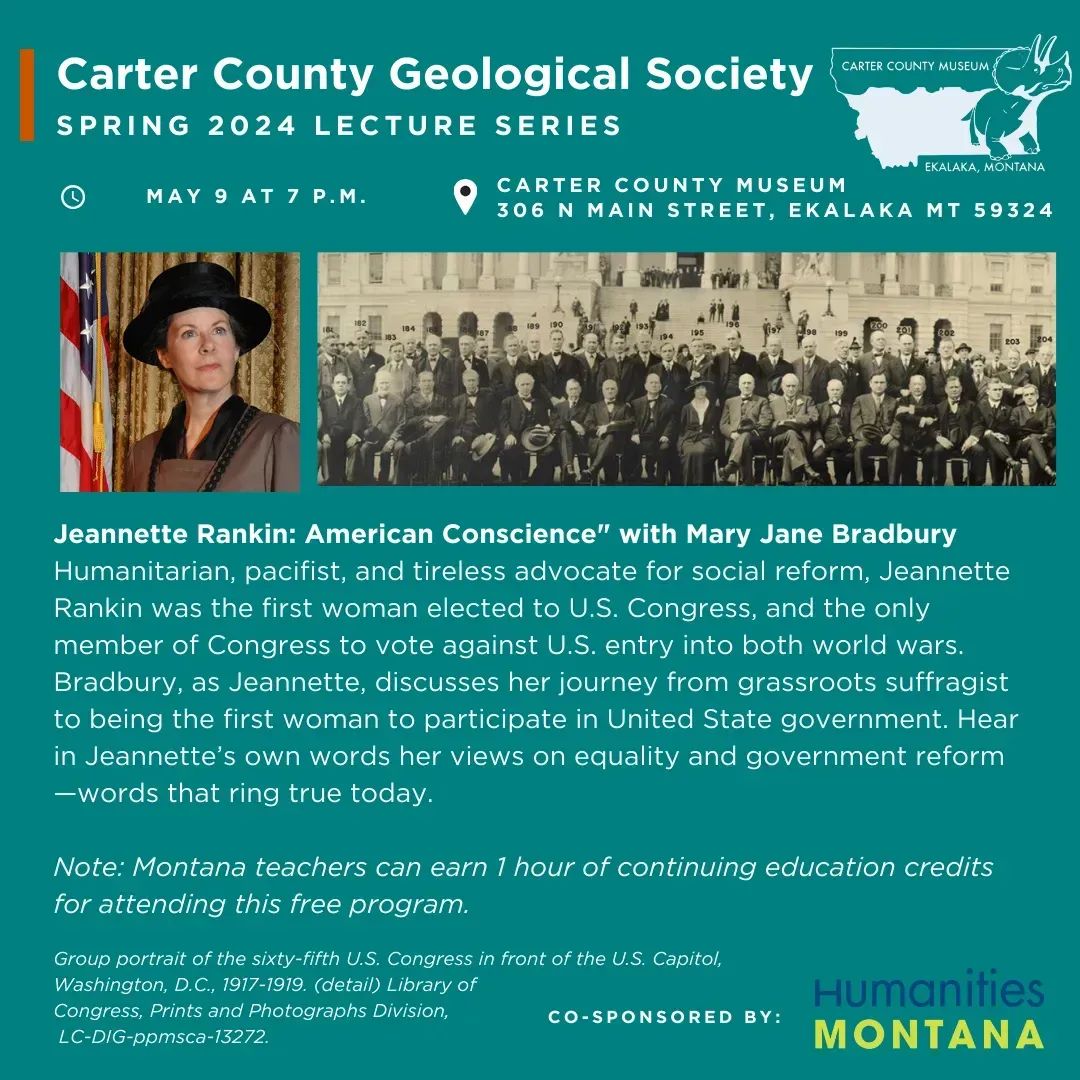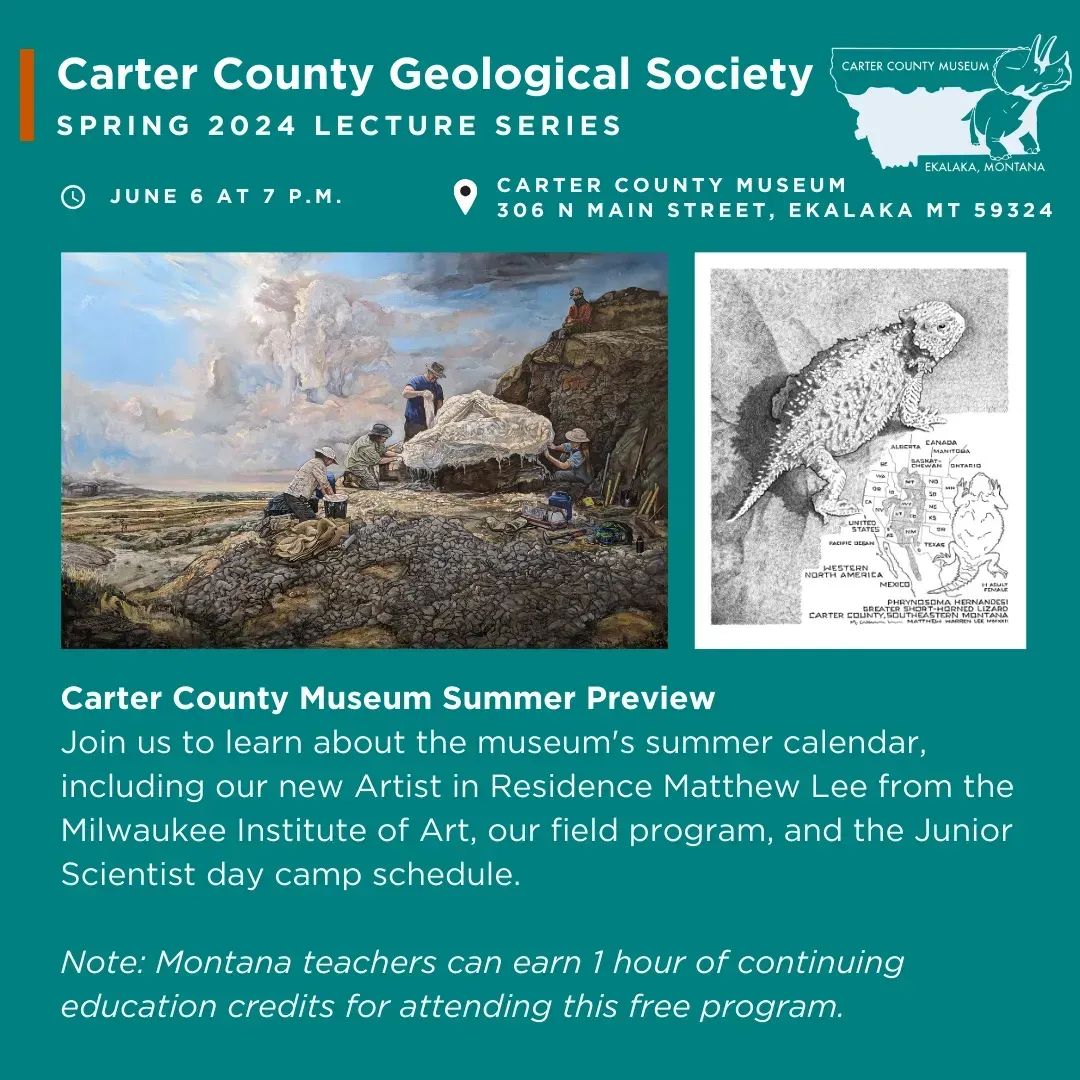 2023-24 Carter County Geological Society
Lecture Series
Meet our Speakers: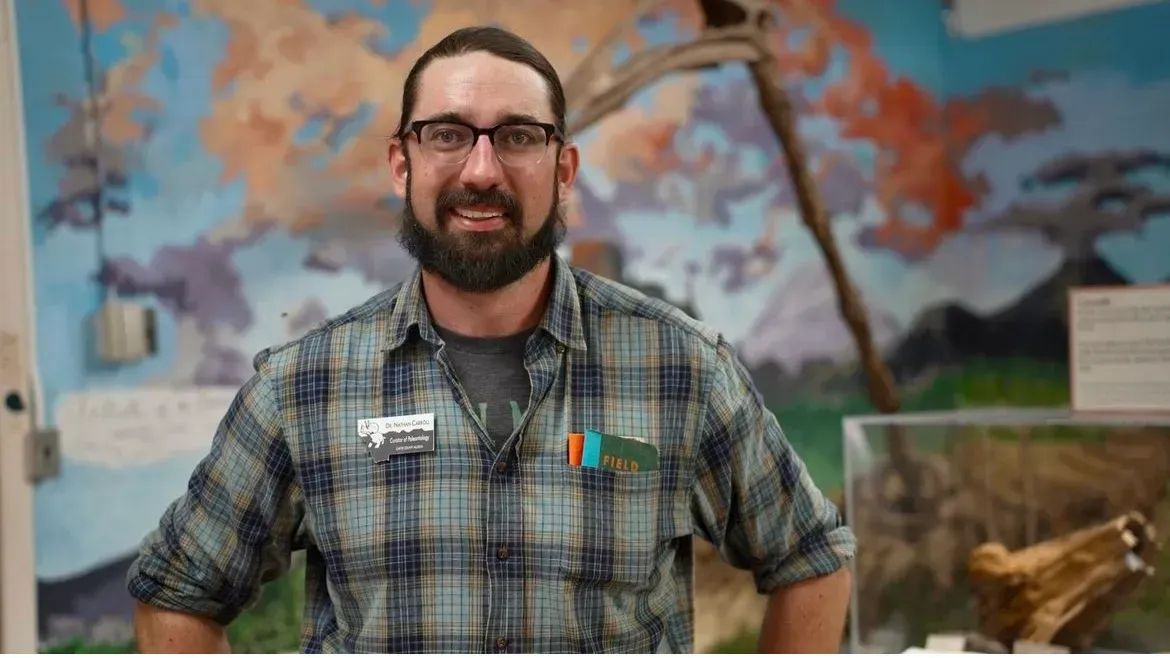 DR. NATHAN CARROLL
Dr. Nathan Carroll is the Carter County Museum's Curator of Paleontology and a founder of the Annual Dino Shindig event. Nathan received a B.S. in Earth Sciences from Montana State University, where he studied pterosaurs. His doctoral thesis at the Earth Science Department at the University of Southern California focused on flight-feather evolution studying three-dimensional amber, coprolites, and lithic fossils. In addition to his curatorial duties, Nathan manages the museum's paleontology lab and active field program.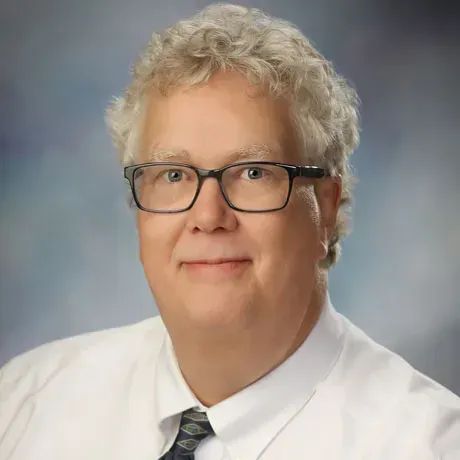 KEVIN KOOISTRA
Executive Director of the Western Heritage Center, Kevin Kooistra has worked in Montana for almost three decades as a community historian, archaeologist, cultural anthropologist, and scriptwriter. His work at the Western Heritage Center includes public programming, historical tours, exhibit development, and museum management.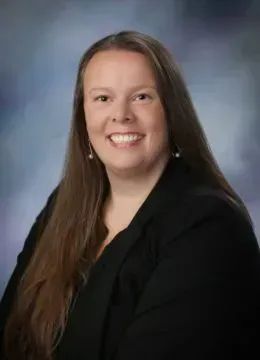 LAUREN HUNLEY
Lauren E. Hunley has spent nearly 20 years in the museum field. Earning her Master of Arts in Learning & Visitor Services in Museums and Galleries through Leicester University in England, she's worked for both small museums and national museum service organizations. She is the author of 101 Museum Programs on a Shoestring Budget and has presented at numerous museum conferences. She is currently the Community Historian at the Western Heritage Center in Billings, Montana, and serves on the Board of Directors for the Mountain-Plains Museums Association.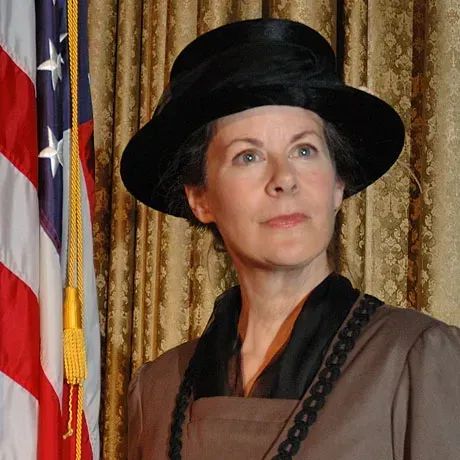 MARY JANE BRADBURY
Mary Jane Bradbury is an historic interpreter and scholar who brings history to life for audiences of all ages. She is an artist in residence for the CM Russell Museum in Great Falls and the Montana Historical Society in Helena.